Queensland Tourism Industry Council (QTIC) named Noosa their Top Tourism Town for 2021, and no one was surprised. Left to those who've visited the town, Noosa will retain the award every year.
But what's so special about Noosa? Why does it attract millions of people every year? Well, luckily, we've got answers to your questions and more. By the time you're done here, you'll be planning your next holiday trip with a nice Noosa holiday home in mind. 
What's Special About Noosa?
Still contemplating that visit to Noosa? Here are some reasons to make the trip.
Imagine laying on a beach with your sunglasses, basking in the sun's warmth as a cool breeze gently peruses your skin while you listen to the ocean's calming rhythm. 
Imagine this in Summer, then Spring, and then Autumn. There's no need for any more imagination; Noosa got you covered. The town has one of the world's highest sunshine ratings and averages 300 days of sunlight every year. 
The Sunshine Coast has an average yearly temperature of 25 degrees and is seemingly perfect for any time of the year. So if you're looking for the best time to book your Noosa holiday accommodation, anytime is the best time.
It's Home to Nature's Finest 
Noosa's natural habitat is one to behold. Pictures don't do justice to their beauty; it's something you have to see for yourself.
Noosa UNESCO Biosphere Reserve is home to different species of vegetation and animals. Still not satisfied? There's more! Noosa offers conservation parks, protected national parks, state forests, rivers, and lakes. 
To top it off, there are only two everglades systems on the planet; one of them is in Noosa. You can explore this beautiful network of waterways by canoe or kayak.
The Noosa trail network also allows bikers, horse riders, hikers, and runners to explore the rural landscapes, forests, and mountains. 
However, the trail network is best enjoyed during winter, so you can start booking your Noosa holiday home now.
What's a good holiday without food? One of the many reasons people enjoy holidays is the fact that they don't have to wake up and start thinking about cooking. There are tons of local dishes to try out and restaurants to visit, so why cook?
Being the perfect holiday destination it is, Noosa offers some of the best Australian local delicacies and more.
Another great thing about Noosa meals is that most of the ingredients used in making them are locally produced. So you'll end up eating tasty meals while helping local farmers grow. That sounds like an absolute win-win situation.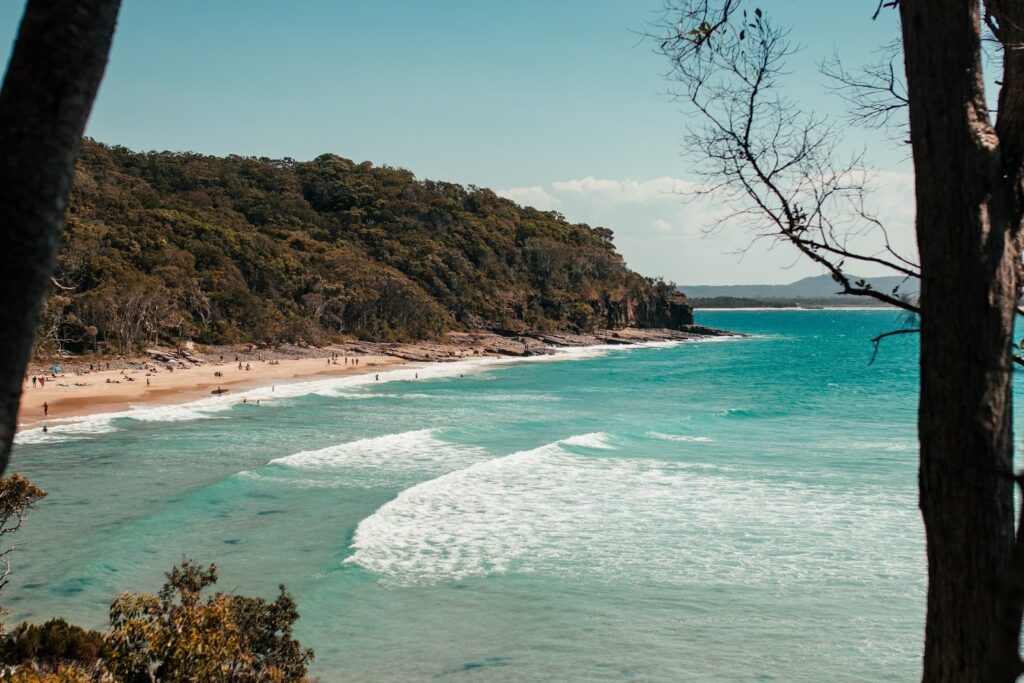 Noosa doesn't only have natural beauty sites; there are also lots of man-made structures for you to admire. 
Are you fond of looking at beautiful homes and mansions, imagining owning and living in one? A single holiday Noosa trip will help convince you to give it a try. 
A canoe or kayak voyage through the Noosa River is one of the many ways to enjoy this scenery. You could also visit the Noosa Spit Recreation Reserve. 
With the number of breathtaking homes in the town, there's a guarantee that you'll find a nice Noosa holiday home for yourself.
Closeness to Fraser Island 
In addition to being the home to one of only two everglades systems on the planet, Noosa is also close to Fraser Island, another world great site.
Fraser Island is the largest sand island in the world and is an hour and a half drive from Noosa. You're presented with the opportunity of seeing and driving through a sand highway. 
If you're fascinated with the island and want a more personal experience, there are sunshine holiday rentals that can help you get a temporary stay there.
The Bottom Line
There's honestly no reason why you shouldn't visit Noosa for the holidays. It checks all the necessary boxes required for a good holiday town and offers way more than most other towns.
From the amazing weather to the tasty local delicacies to the beautiful natural sites, there's simply no room for debate as to where your next vacation town should be.